Would You Rather Listen to the Lesson?
3 ways to be that amazing teacher and not lose your mind because of how much of your free time you have to give up in preparation!
You don't have to reinvent the wheel with every lesson. Together across the country, there have been Algebra 2 teachers that have created mind-blowing lessons for every topic.
Your time doesn't need to be spent finding them. You should be a part of an 
Algebra 2 Teacher Forum
to get these great ideas. If you are one of those teachers who created a mind-blowing lesson don't be greedy share it with everyone!
2.) Stop creating your own Algebra 2 worksheets, tests, quizzes, lesson plans, bell work assignments, PowerPoint slides, and anything else you can think of.
Think about it like this. How long does it take you to create one test or algebra 2 worksheet that is Common Core aligned?
We all know the answer and are afraid to admit it. TIME IS MONEY! You can purchase full lesson plans with every piece of content you could possibly ever need.
What dollar amount is worth getting to spend two extra hours per night with your children, getting to go home right after school, being able to go on a date with your spouse, being able to focus on your son or daughter's game rather than stressing the entire time about when you are going to prepare your lessons for tomorrow? I think you get the point. Spend the money to save time. It will be the best decision you've ever made for your stress as a teacher and you will wish you would have done it long ago!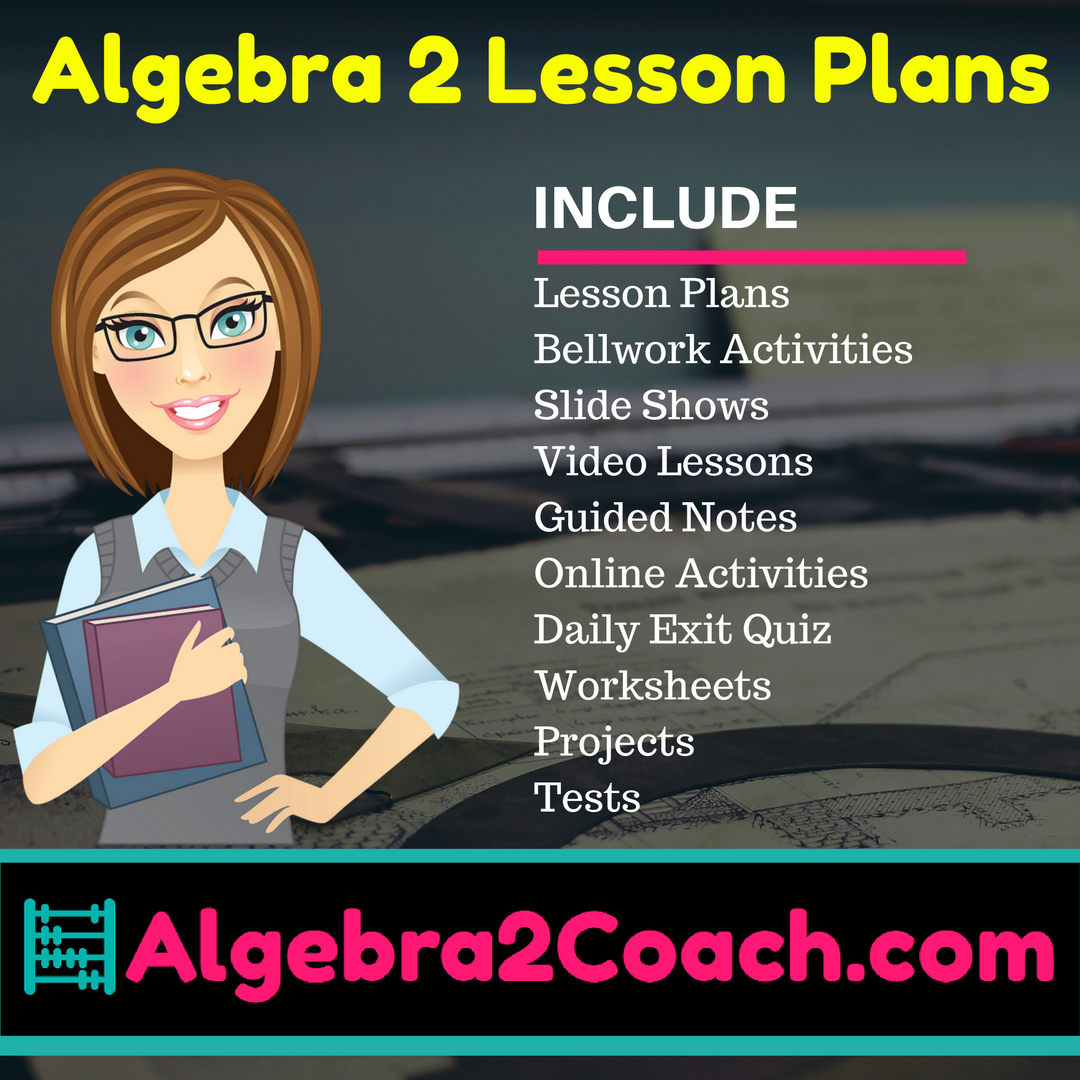 3.) When you feel you are starting to get behind do not let things snowball.
As we stated before. There have been many teachers before you who have created great mind-blowing lessons. Guess what? They also have videotaped them and made them available for the world to see. I know what you are thinking, "then I have to find them, more research." No, you just make sure the plans you purchase include all of that.
Here is what we recommend!
Do not be afraid to put on a video of someone else leading the lesson and get caught up while they are engaged. Use self-teaching technologies such as Khan Academy. Your students love these technologies anyway. If you are stressed about something else or not fully engaged with your students are you really providing the best lesson to them anyway?
There are literally millions of places you can find materials online. Do not get sucked into that time trap either! If you have liked our free Algebra 2 lessons and resources you can get access to our entire curriculum by joining the
Algebra 2 Teacher Community!
If you liked what you read, be sure to visit
MathTeacherCoach
for more articles!